Put the right people on the bus
We do it differently

Pressemitteilungen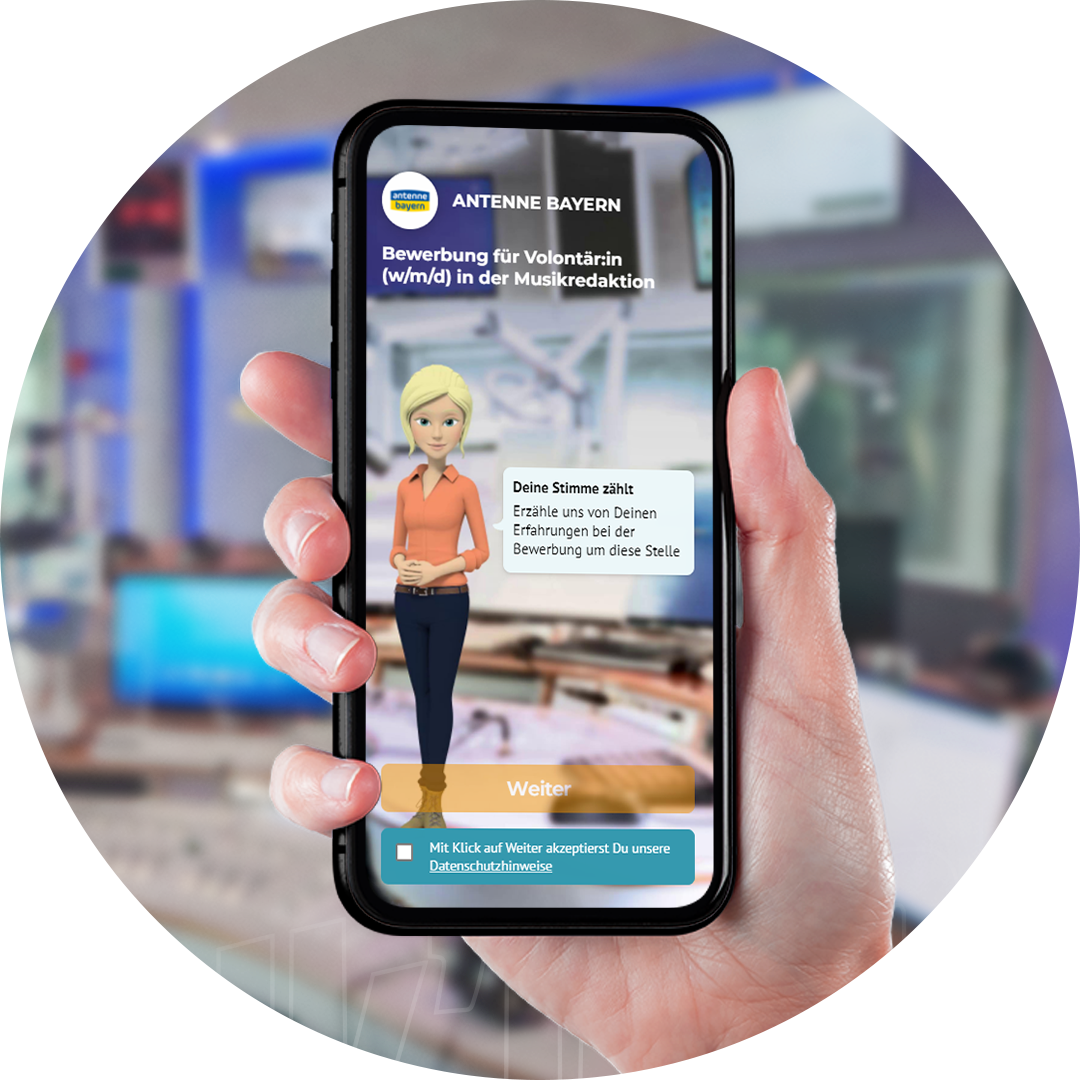 20. Januar 2022
ANTENNE BAYERN GROUP findet neue Teamplayer per innovativer Sprach-Bewerbung von Talk'n'Job 
Als erstes Radio-Unternehmen setzt die ANTENNE BAYERN GROUP die sprachgesteuerte Chat-Bewerbung von Talk'n'Job zur Mitarbeitergewinnung ein.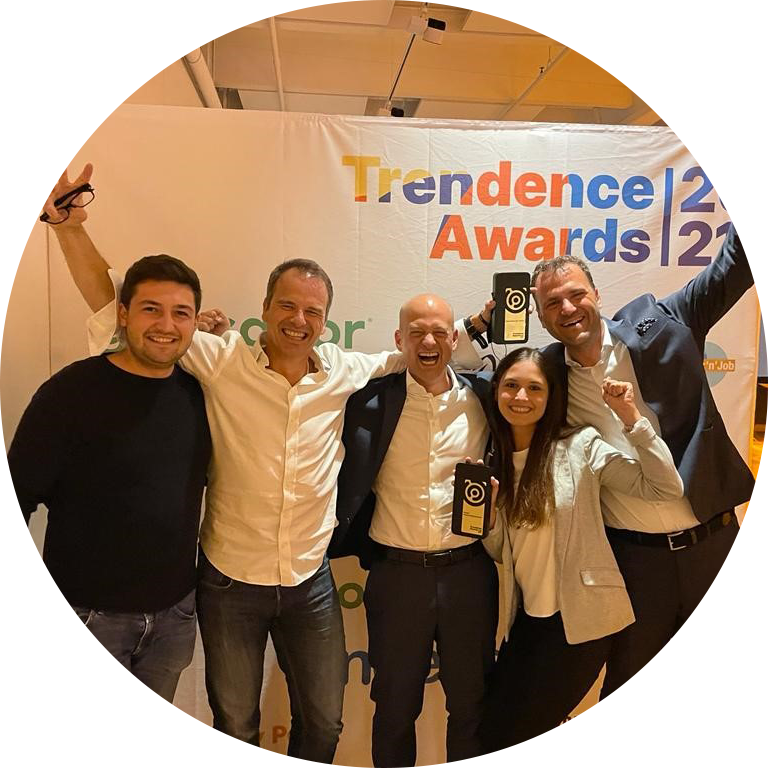 28. September 2021
Talk'n'Job räumt bei den Trendence Awards 2021 ab
Bei den diesjährigen Trendence Awards gewinnt Talk'n'Job zusammen mit der Würth Group in gleich zwei Kategorien. Der beste Bewerbungsprozess, als auch die HR Innovation des Jahres gehen an die Zusammenarbeit der beiden Unternehmen.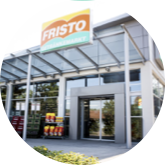 17. September 2021 
FRISTO GETRÄNKEMARKT GmbH setzt auf Talk'n'Job
 Die FRISTO GETRÄNKEMARKT GmbH nutzt in Zukunft die sprachgesteuerte Chat-Bewerbung von Talk'n'Job für eine effiziente Bewerbergewinnung.

Podcasts

Presseberichte
Print
What's been written about us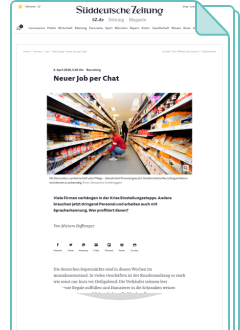 Süddeutsche Zeitung
Many companies are imposing hiring freezes in the crisis. Others now urgently need staff and also work with speech recognition.
Who benefits from this?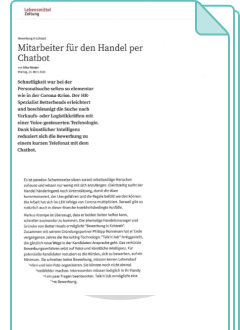 Lebensmittel Zeitung
HR specialist ApplyZ facilitates and accelerates the search for sales or logistics staff with voice-driven technology. Experiences from the REWE pilot.